8th September 2022. It is with sadness that we mark the passing of Her Majesty The Queen
It is with extreme sorrow and deep respect that we learn of the passing of Her Majesty Queen Elizabeth II, Patron of the RHS. Her Majesty became Patron of the Society on accession to the throne in 1952. From an early age, The Queen regularly accompanied her parents to RHS Chelsea Flower Show, visiting the show more than 50 times during her reign, and always took great pleasure in touring the gardens and plant displays and speaking with exhibitors.
Riverhill Garden Supplies, as RHS members are extremely grateful and proud to have Her Majesty Queen Elizabeth II as our Patron and we are immensely saddened by the news.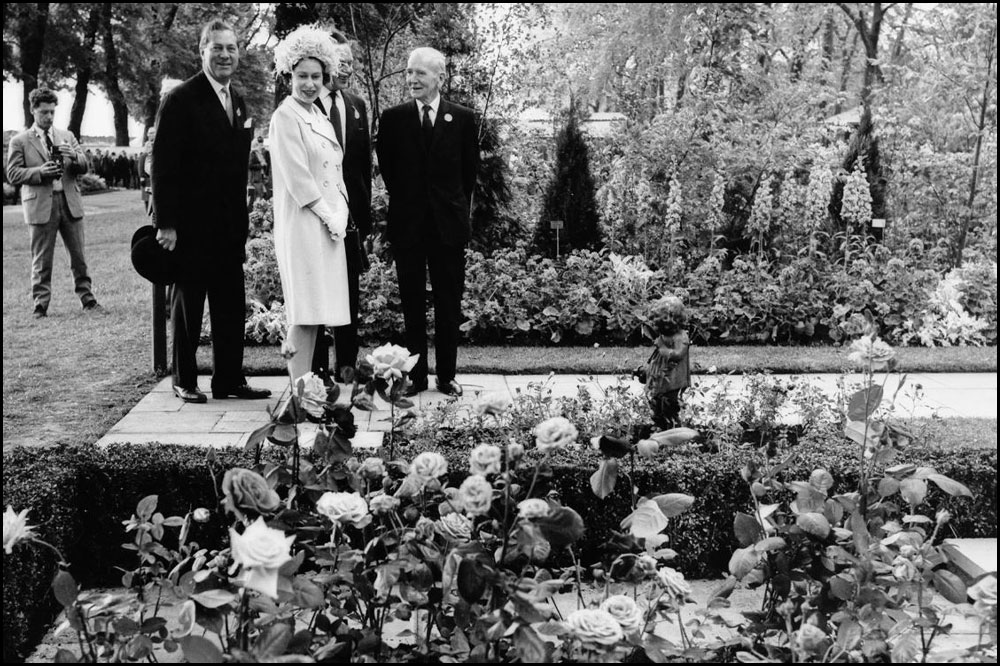 ---
Riverhill Garden Supplies is a business that is serious about landscaping and a specialist retailer of traditional and contemporary garden pots and planters.
This 2022 season see Riverhill Garden Supplies large terracotta pots on display at the Leeds Castle, Kent, Kew Gardens and the Chelsea Physic Garden on Royal Hospital Road and fibreglass planters in situ at Blarney Castle, Ireland.
Staff team building excercise in the Highlands
On Friday 8th April 2022 and Saturday 9th April 2022, the office will be closed, re-opening Sunday 9th April 2022, so telephone calls will be unanswered over this period. However, the warehouse will respond to all e-mails, and online orders will be processed as usual. Many thanks.
---
CHANGES TO LOG IN DETAILS FOR EXISTING CUSTOMERS
On 15th November 2021, our WebHost moved servers from Rackspace to AWB. As a result, we have had reports that some customer passwords are not being recognized, and you may need to securely reset them using the existing e-mail address you have registered with us. We apologize for any inconvenience caused. Please do not hesitate to contact a member of staff should you require any further assistance.
---
Choose Riverhill Garden Supplies for first-to-market designs, branded ranges including RHS and Laura Ashley, 25 years industry experience, access to £5m stock during peak season, extra-large garden pots and planters, Riverhill Garden Supplies-owned transport vehicles and dedicated customer-focused team.
Since 1991 ADEZZ has manufactured sustainable planters, outdoor fireplaces and water elements in Uden, Netherlands. ADEZZ products are 'Dutch quality' and revered by the landscaping community. ADEZZ products have featured in dozens of RHS medal-winning gardens and several significant commercial landscape designs in the UK and Europe. Riverhill Garden Supplies are the leading retail supplier of ADEZZ products in the UK and your first call for anything ADEZZ.
Riverhill Garden Supplies deliver to the United Kingdom and Europe. Please telephone Sevenoaks 01732 522471 Mon-Sat 8am-10pm for more information.
Hello,
We are very sorry, but the browser you are visting us with is outdated and not complient with our website security.
Please upgrade your browser to a modern secure version to view our website.
Cookies
We use cookies so you can shop from this site. We also use cookies to enhance your experience and for analytics and marketing purposes. By clicking Accept below, you are agreeing to these cookies. To find out more about our cookies please click here.